Update for Visitors: Please always check course status for playing conditions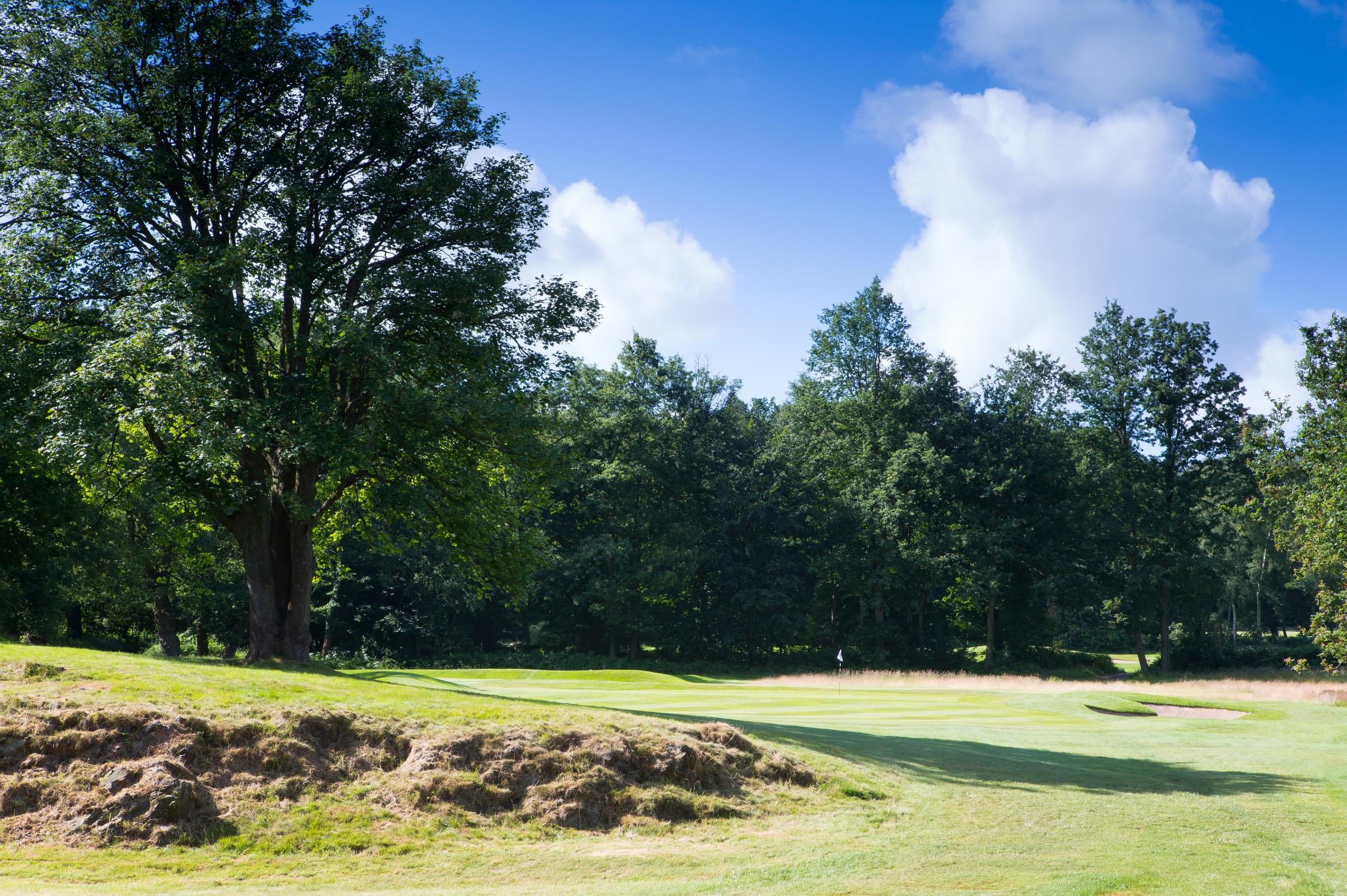 A challenging start to any round.
Uphill to a quick two tier green flanked by bunkers left and right and protected by a bank and imposing Oak tree on the left of the approach and mature woodland and rough on the right.
Pro's Tip: Always plays longer than the yardage, especially when the pin is on the upper tier. A par 3 is a bonus. Many are happy with a bogey 4.
| | Yrds | Par | SI | Yrds | Par | SI | Yrds | Par | SI |
| --- | --- | --- | --- | --- | --- | --- | --- | --- | --- |
| 1 | 179 | 3 | 11 | 164 | 3 | 11 | 112 | 3 | 17 |
Hole 1 Flyover